BROWSE HOME LISTINGS BY REGION
Whether you are looking to buy your first home or upgrade from what you have now, our seasoned Realtors are here to make those dreams a reality. The best part is that we have offices in both Victoria and Brenham, so while our focus is over a 61-county area, we stretch beyond those county lines to reach all over the great state of Texas!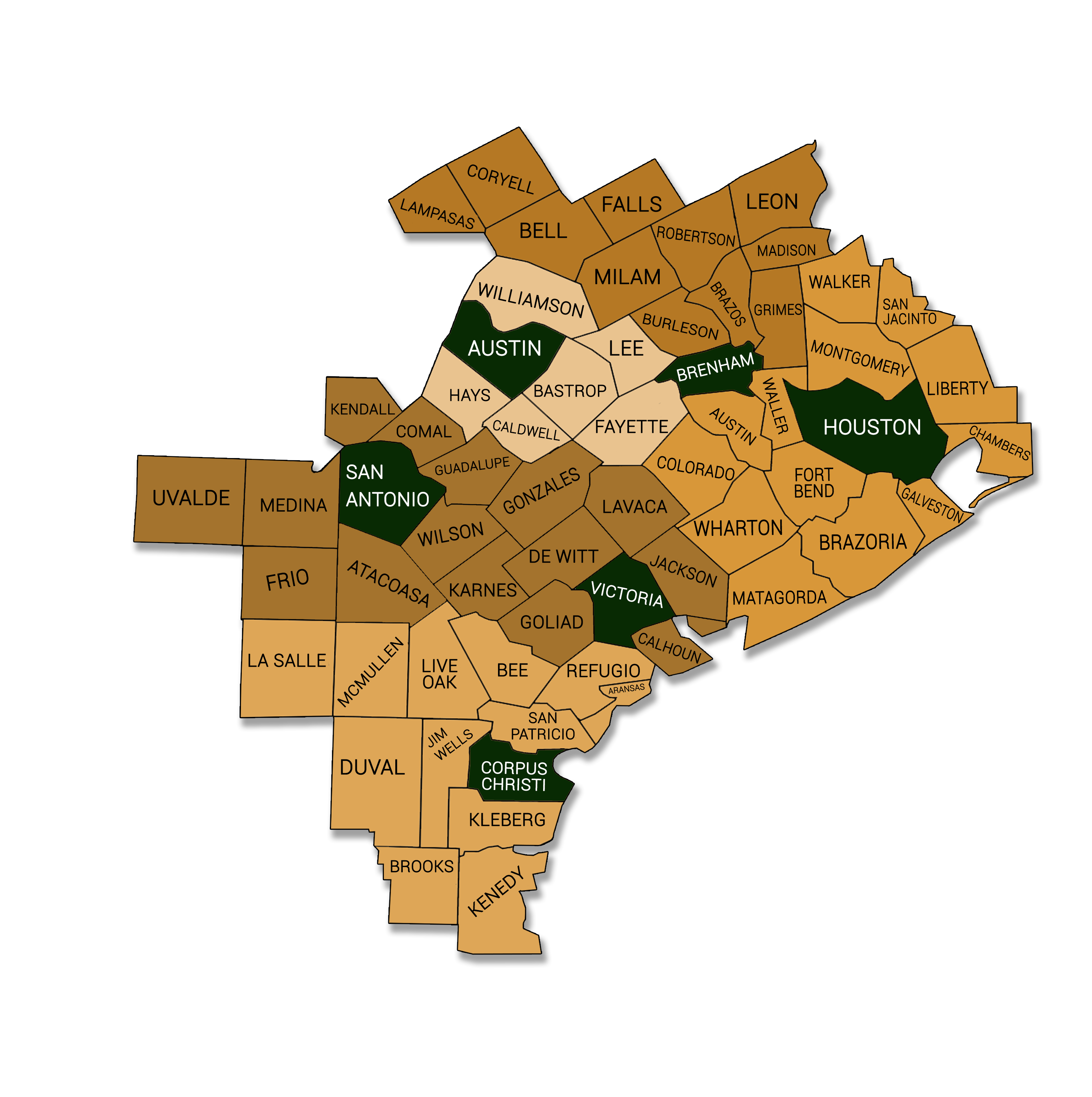 We are big fans of Texas, so we believe that everyone should have the opportunity to own a piece of this great state. This is why we are constantly adding counties to our coverage area. We currently serve 61 counties and counting. This means that our ability to market your property extends out of your county into surrounding areas. It also means that we can show you properties just about anywhere.