The South Texas Region covers about 37,800 square miles in southern Texas, stretching from the Gulf of Mexico to the Mexican border.
The region includes four metropolitan statistical areas (MSAs): the Corpus Christi MSA, which includes Aransas, Nueces and San Patricio counties.
Our County Coverage in the South Texas Region
Aransas, Bee, Brooks, Duval, Jim Wells, Kenedy, La Salle, Live Oak, McMullen, Nueces, Refugio, San Patricio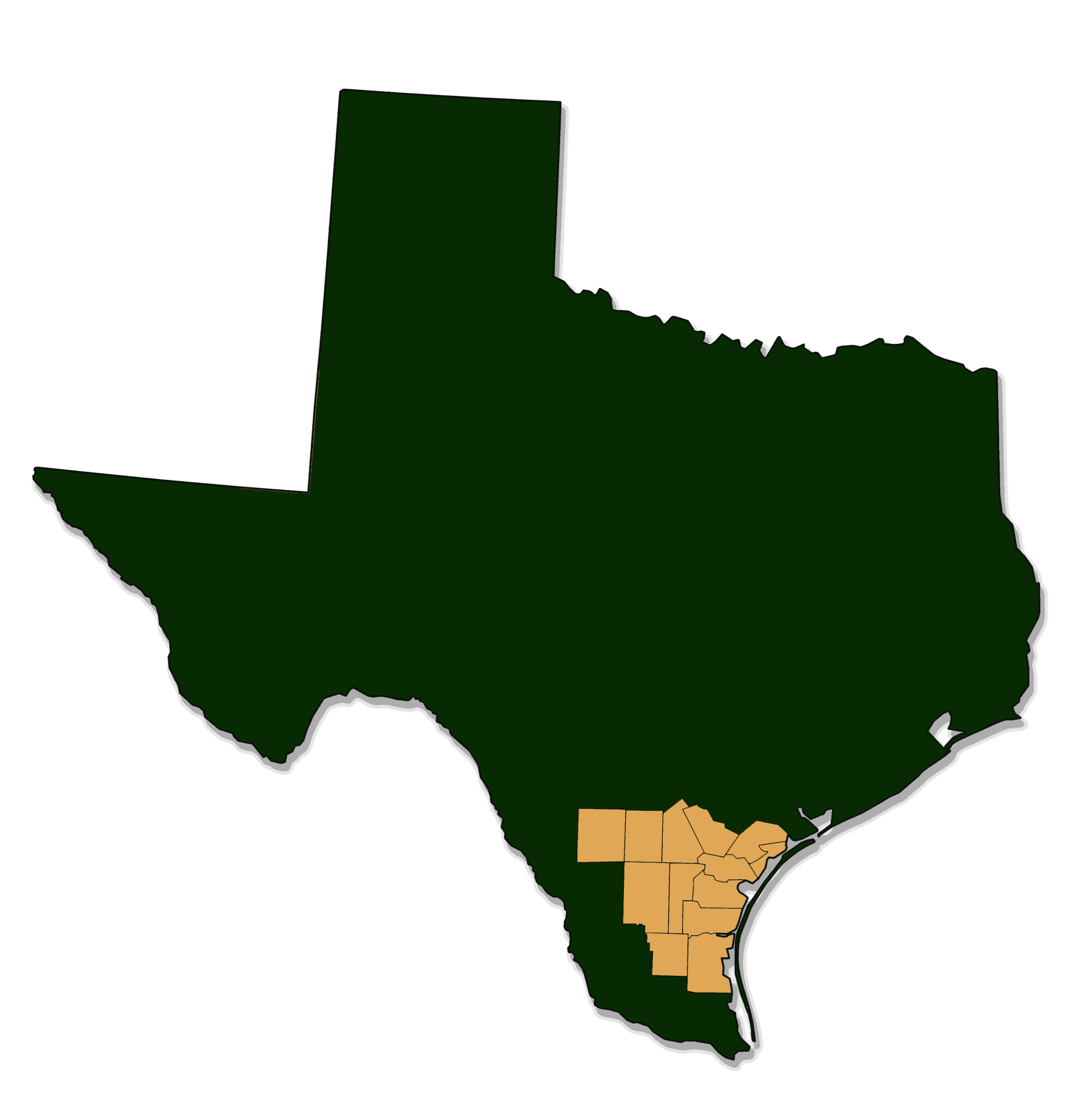 SEARCH SOUTH TEXAS COUNTIES
Have a questions? Send us a message!